Zack Siddall
United States, Rwanda, China, & Latin America Instructor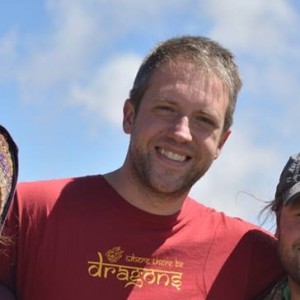 Rwanda, China, Central America, and Andes and Amazon Semester Instructor
BA Elementary Education, Western Michigan University
Nationally Certified EMT and Wilderness First Responder
Zack Siddall was first introduced to Where There Be Dragons while serving in the US Peace Corps in Rwanda. Since 2013 he has worked in the summer as an instructor in Rwanda, Guatemala and most recently China. He spends the rest of the year running the Central and South America semester programs and working in the Dragons marketing department based out of Boston.
A teacher by trade and by passion, Zack has worked within the education sector for over a decade. From teaching elementary school in the US and Thailand to high school English and computer literacy in Rwanda to teacher training in Guatemala. His passion for teaching comes from a strong love for learning. Zack loves the challenge of learning new cultures and languages. He has studied Kinyarwanda, Spanish, Mandarin, Thai and Quechua. "If you talk to a man in a language he understands, that goes to his head. If you talk to him in his language, that goes to his heart." – Nelson Mandela.
In his spare time he enjoys practicing martial arts, cycling, cooking/baking and cozying up with a good book.