Yizhe (Patricia) Li
China Instructor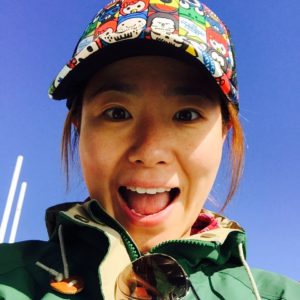 B.S., McGill University, Canada
MBA, IMD Lausanne, Switzerland
Patricia described her gap year in 2015 as the beginning of a new chapter in her life. Before 2015, she studied her business degree in Canada and after that she worked for four years in Youku.com a Chinese video website. She experienced the rapid growth of this startup from the early days to getting an IPO in the New York stock exchange. After that, she decided to go back to school and attended IMD's MBA program in Switzerland and after graduation she was selected as a candidate in Bata's management trainee program in Malaysia. In 2015, she left everything behind and backpacked in the 10 places she always wanted to go. During these 14-months of traveling, she was convinced that traveling is a great way to learn. She learned about love, caring for others, and being passionate about life. All these are the essence of life as a human being which she realized were missing in her previous education.
Patricia is now living in Dali City, one of the top tourist destinations in Yunnan, that has a good mix of culture, heritage and modernity. After traveling for more than 30 countries, she believes that there are millions of ways to live. She is now building the Eco House in Dali by cross-funding and providing the base for people who want to experience Zero Waste & Minimalism Lifestyle.
She hopes that the base can inspire people to find their own way. She is also practicing the zero waste lifestyle, rejecting things which she don't need; sourcing things that are produced locally and buying them in bulk in her daily life. Patricia is learning to do natural farming, trying to decrease her own consumption and finding more sustainable ways to lead a simple life. Before joining Dragons, she spent her time and energy in building traveling platform in a shared economy way. By working closely with local experts who like to share their free time with travelers, she and her team created a product called Citywalk in 5 cities which provides a local and personalized experience to travelers.
She is aiming to travel up to 100 countries in her lifetime and seeks the nature in the places she goes. Hiking in New Zealand Kepler Track; diving in Malaysia Tioman islands; running in Australia Gold Coast half marathon; motorbiking in Vietnam from Hanoi to Hoi An, are some of the things that make her excited about living and traveling.