Vincent Giannotti
Nepal, India, South & North America Instructor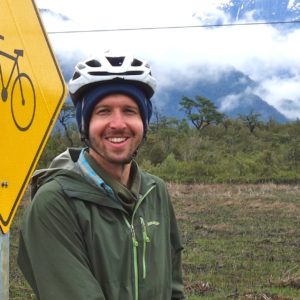 Vincent was born in Santa Cruz, California and although he loves his hometown, ever since his first trip abroad he has fallen in love with traveling.
In college, he combined his passion for travel and languages by studying Anthropology at Pitzer College which allowed him to spend one semester studying at Peking University in China and another living with a host family in rural Botswana. While in college he was also the president of the outdoors club and spent every weekend he could camping and exploring the southern Sierra. Vincent's passion for guiding people in the outdoors also led him to become a Wilderness First Responder.
He first came to Nepal in 2012 on a Fulbright grant where he lived with a family in Gorkha District. During that time he fell in love with the Himalayas and the diverse cultures which the region offers. Vincent then spent 4 years working at a private high school in Kathmandu Valley where he was an anthropology teacher, college counselor, and co-coordinator of the outdoors and service programs.
In his free time, Vincent enjoys trekking, camping, bicycle touring, climbing, swimming, board games, reading, eating, and finding ways to involve as many of those as possible into a trip. Most recently he succeeded in doing all of those activities on a two-month cycle tour through Patagonia.