Sani Widowati
Princeton Bridge Year On-Site Director, Indonesia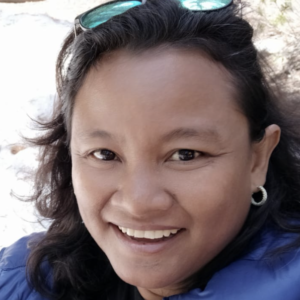 BA Psychology, Mercubuana University, Yogyakarta
Sani has worked with Dragons since 2018 as On-Site Director for the Novogratz Bridge Year Program in Indonesia. She was born and raised in Jogja, a city long famous as a center of creativity and learning. Coming from that background Sani has always felt blessed to have had the privilege of a rounded education, and has been motivated to offer that back to the world. She became interested in youth and education because she could see many gaps in the current education system that needed to be filled. Her early work experience was working in disadvantaged urban communities offering alternative education to teenagers in Bali. From working in these communities she learned a lot and was inspired to share educational experiences with people from different cultural backgrounds. Most recently, Sani has been working with international youth volunteers, and has designed and co-led over two dozen experiential education programs for students from ASEAN countries and the United States.
Sani was professional dancer as classical Javanese dancer in the palace of Yogyakarta when she was young, her last debut on dancing was in 2018, she performed for the 50th anniversary of the institution where she used to work. She used to dance at the palace and for cultural events that happen in Jogja, and she also performed abroad, mostly in Europe. As an avid dancer and gamelan player, Sani is passionate about cultural movements. She organized a film festival in Tasikmalaya, West Java and organizes the annual International Gamelan Festival in Jogja. She is also a committed local activist, active in several community organizations and international NGOs, working in fields as diverse as disaster relief in West Sumatra, maternal and child health, and community organizing.
When she is not doing any of the above, Sani can be found wandering the streets of Jogja trying to get lost, as she says that "it is only when I get lost that I stumble upon new experiences." She wished that she practices yoga more often than she does, and she loves cooking and trying new recipes.
---