Reed Harwood
Executive Director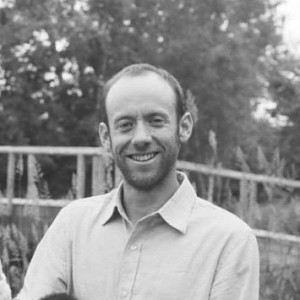 B.A., Magna Cum Laude, Phi Beta Kappa, Religious Studies and Asia Studies; Hobart College.
M.A. Religious Studies; Colorado University.
Reed's passion for experiential education formally began in Algonquin Park, Ontario, where he spent his college summers working as a canoe guide. Since then he has worked in a variety of teaching and leadership positions: as a lecturer of comparative religion and ethics at the college level; as a teacher of world history and global studies at the high school level; as a wilderness guide in California and Alaska; and as a Dragons Instructor in Tibet and India.
Over the years his love for education has expanded, deepened, and shifted while being fueled by one consistent and enduring spirit. Whether leading a group of children on their first canoe trip, exploring the Himalayas with Dragons, or lecturing on South Asian religions to college students, his intent is the same: to foster a spirit of wonder, curiosity, appreciation and respect for this world, for ourselves and for others.
Reed began working with Dragons in 2005 as a field instructor and transitioned into the Boulder Administration in 2008. Since then, he has directed summer and semester programming, risk management, and curriculum development. As Executive Director and co-owner (with Aaron Slosberg) of Where There Be Dragons, Reed's role is to empower the talented admin team and support field instructors as they develop the safest, highest quality programs in cross-cultural education.
---