Pedro Rodriguez
Princeton Bridge Year Local Director, Bolivia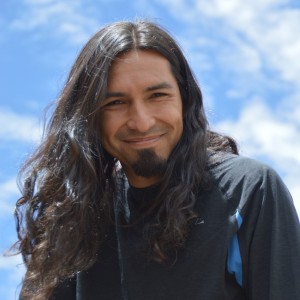 Film Studies, International Film School "La Fabrica," Cochabamba
Social Communication Studies, Universidad Mayor de San Simon, Cochabamba
Born and raised in the city of Cochabamba, Bolivia, Pedro is from a mestizo background that represents a blend of indigenous and Western influence in Bolivian society.  From a young age he was exposed to the music and culture of the Andes, growing up with close ties to the world-view and culture of the Quechua indigenous tradition.  His family fought actively against the social and political injustices of Bolivia's military dictatorships, an experience that instilled him with strong social values and an activist mentality.  Pedro has played an active role in Bolivia's social movements, participating in historic struggles such as the Cochabamba Water Wars in which civilian protests reversed the privatization of the city's water system.
Pedro studied Communications at the Public University in Cochabamba, where he was further exposed to political and social theory and the role of the media in influencing national identity.  During his studies Pedro helped found a music group that sought to re-value the rich musical traditions of the Andes. He later entered the Film School in Cochabamba to study documentary filmmaking.  After completing his studies, Pedro worked with indigenous populations teaching film to high school students in mining communities in the northern province of Potosí.  In addition to working as a freelance filmmaker, Pedro has worked for a number of environmental NGOs in communication and audio-visual development around issues such as water use and management, environmental protection and social movements.
Pedro has traveled throughout Latin America, both professionally and for pleasure, exploring parts of Brazil, Ecuador, Uruguay, Peru, Argentina and Mexico.  When not working he enjoys the small pleasures of life such as exploring a new city by bike, walking through the countryside, cooking, and watching a good film.  He is excited to continue to share the great cultural diversity of his country with Dragons students.