Jenny Wagner
Staffing Director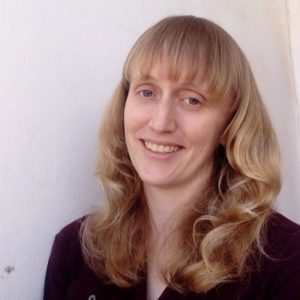 M.A. Social Anthropology, Distinction, SOAS University of London
B.A. International Affairs, summa cum laude, University of Colorado Boulder
Jenny's curiosity to know more of the world was sparked during her first summer studying abroad in Transylvania. Since then, she has been inspired again and again to learn from different people, places, and cultures. Jenny views "unlearning" as a vital ingredient in her own lifelong education and loves sharing her learning process with students, who continually teach her to see the world with new eyes.
With over 800 days in the field with students, Jenny has worked as an experiential educator in Ghana, Tanzania, Senegal, Guinea, Gambia, Myanmar, India, Bolivia, and the United States (Turtle Island). She joined Dragons in 2013 and has worn several administrative hats with Dragons, including Africa Program Director and Princeton Bridge Year Program Director. In her current role as Staffing Director, she is passionate about creating engaging, sustainable, and equitable opportunities for Dragons' vibrant community of educators.
Outside the world of experiential education and study abroad, Jenny has worked with non-profits, government departments, start-ups, corporations, and humanitarian agencies as a facilitator, trainer, and executive coach. She completed a Masters degree in Social Anthropology of Travel from SOAS (University of London), where she conducted research on how cross-cultural educators and mediators navigate the confusing ethical landscapes that erupt when different cultures and value systems collide.
Jenny lives in Dakar, Senegal with her husband and daughter in a chaotic household filled with a joyful mix of French, English, and Wolof. She spends her free time eating fish on the beach, throwing toddler dance parties in the living room, remembering to breathe, and drinking tiny cups of tea.
---