Japhy Dhungana
Himalaya & Latin America Course Director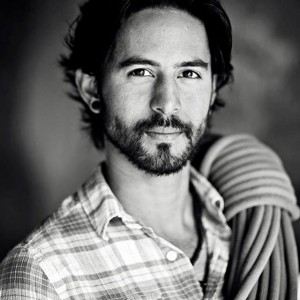 B.A. Summa Cum Laude, with Honors in Anthropology from the University of California Los Angeles.
Japhy speaks five languages, and always has a difficult time answering the question: "Where are you from?"   Raised in his native country of Nepal, Japhy spent his childhood exploring the Himalayan range and dreaming of exploration and adventure in distant places like California.  As a teenager, he immigrated to inner-city Los Angeles with his family, setting the stage for a dramatic cross-cultural education.  While at UCLA, he was a Frederick R. Waingrow Research Scholar and worked closely with the Tamang and Sherpa people of Nepal in understanding the conflicts of ethnic identity in light of the global mountaineering industry.  After completing his undergraduate studies, he rode his beloved bicycle, "Bucephalus," from his mother's front door in the US all the way to Tierra del Fuego, Patagonia.   An accomplished alpinist and rock climber, Japhy feels blessed to have climbed across the Andes, the Himalayas, and on the granite walls of Yosemite.
He is a professional member of the American Mountain Guides Association as a Single Pitch Instructor, Assistant Rock and Alpine guide.  Currently, Japhy works as a mountain guide for the Colorado Mountain School.  Japhy has worked as an Instructor, Course Director, and Program Director on over a dozen Dragons student programs in the Himalayas and Latin America.  A passionate educator, he believes strongly in the power of experiential education as a means to affect social transformation.  Japhy enjoys the kinship of community, the spirit of music, the delight of good food, and the vitality of wild places.