Emily Cavanagh
LATIN AMERICA INSTRUCTOR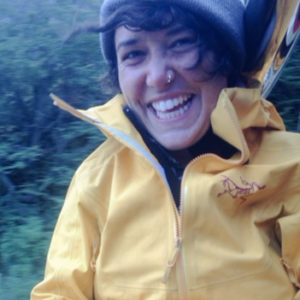 Emily hails from the Lower Hudson Valley in New York where she grew up hiking, camping, and skiing with her family. In February of 2015 she graduated from Middlebury College with a degree in American Studies, concentrated in Cultural Politics, and a minor in Global Health.
Emily has spent her post-college career in outdoor education and conservation, as a trail crew leader, wilderness instructor and backcountry guide, working with organizations including The Student Conservation Association, Alaska Geographic, American Adventures, NOLS and The United World College.
Emily is passionate about relationship and community building, organic farming and playing in the mountains. She also enjoys bikepacking, cooking, learning, dancing and making new friends.