Becca Gluckstein
Indonesia Instructor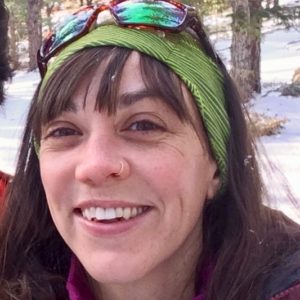 MSW International Development – Washington University in St. Louis
BA Southeast Asian Studies/BFA Theater & Drama – University of Michigan
Since her first Javanese dance class at University of Michigan, Becca has been "hooked" on Indonesia. After graduating in 2007, Becca moved to Indonesia with Volunteers in Asia. She taught English and Cross-Cultural Understanding at Universitas Ronggolawe in Tuban, East Java. She then moved to Yogyakarta where she taught 10th grade English at Pondok Pesantren Sunan Pandanaran (PPSPA) and developed a theater program. At the same time, Becca was studying dance and theater on a Darmasiswa Scholarship at ISI Yogyakarta. After learning saman, she was asked to teach the dance to elementary students at PPSPA. Her first two years in Indonesia immersed Becca in traditions, beliefs, and language, but also revealed social inequities. In 2009, Becca led Volunteers in Asia's Bali Service Learning program, which focused on social issues in Bali. Learning about social issues in Indonesia inspired Becca to pursue a degree in social work focused on international development. Becca has since collaborated with dancers in Kedungmonggo on environmental issues with funding from a Social Change Grant, studied Indonesian in Malang through Critical Language Scholarship, interned at PKBI DIY, and taught English at Sekolah Budi Utama. Becca's favorite thing about Indonesia: no matter how long you live there, it always feels like you've barely scratched the surface; the more you learn, the more you realize there is to learn.
Becca returned to the United States to teach third grade with Teach for America in Denver, Colorado. She is passionate about bringing global perspectives, cultural and linguistic diversity, and social justice to her classes as well as English Language Development pedagogical practices. She believes that by learning about different ways of being in the world, we are better able to understand, honor humanity in, and develop true respect and compassion for others.
When not absorbed in lesson plans or fiery discussions about educational equity, you'll probably find Becca lost in a good book; watching an Anthony Bourdain show (which also provides inspiration for kitchen experiments); practicing yoga; learning Arabic in the car; or spending time with her husband singing and playing ukulele, climbing, and having adventures.