Erick Torres
Central America Instructor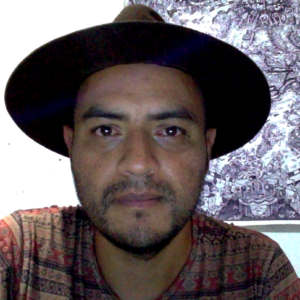 Founder of the "Network of Intercultural Schools for Food Sovereignty" (REISA), in Guatemala.
Certification as an "Active cultural agent" in Central América.
Centro de Cooperación Española, C.A. "Communication studies" at the University of San Carlos, USAC, Guatemala.
Born and raised in Guatemala City, Guatemala, Erick is from a mestizo origin, he grew up between western culture and indigenous Mayan cultures, due to the strong presence of Mayan ethnic groups in Guatemala. Since he was a child, he has traveled through Guatemala with his family, mainly in the highlands area, where most of the Mayan population lives in Guatemala. This early exposure to indigenous cultures has strengthened Erick's interest in nature and to travel and learn from other cultures around the world.
Founder of the network of intercultural schools in Guatemala, a project focused on sharing tools for the sustainability and sovereignty of people, through courses and workshops on organic agriculture, appropriate technologies, and the ecological design of human settlements, together with 5 other colleagues have developed this process in 3 departments (states) of the country, opening 5 community schools. Erick has designed and facilitated programs in the fields of agriculture, intercultural exchange, and environmental awareness, in countries such as: Guatemala, El Salvador, Nicaragua, México, Perú, Bolivia and Tanzania, for children, youth, and adults, since 2009.
When he is not traveling he is dedicated to growing his food, multiplying, and sharing native seeds. The next year 2022, Erick will be part of the team of instructors of the Andes and Amazons program, he is excited to continue sharing the biological and cultural diversity of Latin America with Dragon´s students.