Ben Daley
Peru & Bolivia Instructor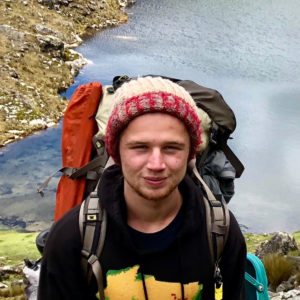 B.A. Psychology and Latin American Studies, Lewis And Clark College, Portland, Oregon
Whether leading a wilderness trip in the rugged Beartooth Mountains of Montana or assisting with a construction project alongside youth in Bolivia, Ben works to instill a sense of family in the groups he works with. Although his heart is in the Northwoods of Wisconsin and the Great Lakes, Ben has spent much of the past three years studying and living in the Bolivian and Peruvian Andes. He has focused his research on community feminism in Bolivian mining towns and on the Qhapaq Ñan, the Incan transportation network that connected Colombia to South America's Southern Cone. Through lasting connections with host families, volunteer work, research, and travel, this part of the world has become another home for Ben.
Ben believes that new culture is best understood through curiosity and humble participation. Whether he's walking by patches of quinoa on a pre-Incan trading route in Bolivia or down Main Street in a two-stop-sign Wisconsin town, he sees opportunities to learn and connect. At Dragons, he hopes to collaborate with students as they create their own rich experiences in the Andes and seek opportunities to learn from cross-cultural connection closer to home.
Ben loves to travel, but he always returns to Wisconsin for his family´s epic reunions, when dozens of aunts, uncles, and cousins gather to celebrate a holiday and each other. Ben is most relaxed when soloing a canoe on a calm Northwoods lake and is rarely opposed to freestyle rapping.